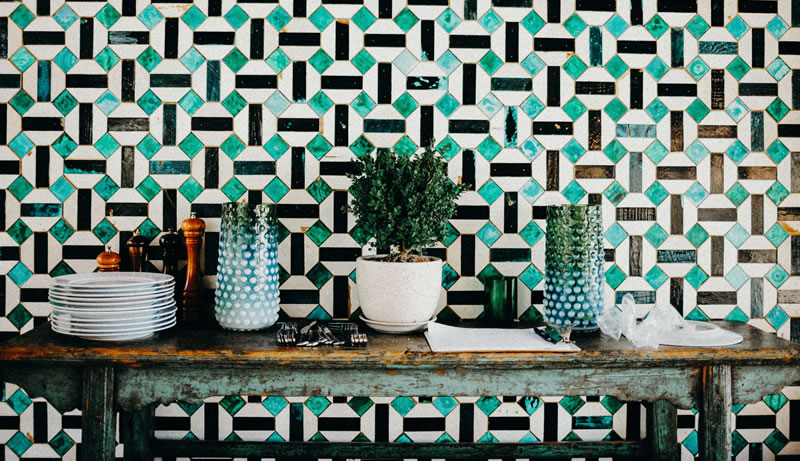 Wall Tile Installations
Installing tile on your walls is a great way to accent any room.  Wall tiles are typically not as durable as floor tiles because they aren't intended to receive foot traffic.  This opens up the possibilities with look and style because any floor tile can also be used as a wall tile too, they are just more durable.  Wall tile installations require a bit more care and attention as tiles are heavy and they must be securely adhered to the wall.  When tiling a floor gravity can be your friend.  When installing wall tile, it's not!
FRB Contracting LLC is a locally owned, licensed, and insured remodeling contractor that has been serving the Kansas City, MO area for over 25 years.   We specialize in the design and installation of beautiful wall tiling including accent walls, mosaic tile walls, and backsplashes.  Whether you need wall tiles in your bathroom or a beautiful backsplash in your kitchen we'll be able to help you.
Why Choose FRB Contracting LLC For Your Wall Tiling Project?
When you choose to work with the FRB Contracting Team for your wall tiling project you are partnering with a team of professionals with many years of experience in the tiling and home remodeling industry.  We take the time to explain your project to you and what you can expect.  We help you make the right choices when it comes to tile, we provide a meticulous installation that will look great for a lifetime and we clean up after ourselves so good you'll never know we were there aside from your beautiful new tile wall.
Your new wall tile installation will be backed by our warranty and we'll also include a small box or two of replacement tiles just in case you ever need a repair a few years down the road, you won't have to worry about finding a match.
If you'd like to receive an estimate for your wall tile installation in Kansas City, MO please give us a call (816) 520-5682 or fill out our contact form and someone will be getting back to you shortly.